Update 5/4:  More Pictures!
I traveled over 300 miles and climbed a mountain to an ancient forest, all  for a chance to watch  Marshmallow Laser Feast at work! MLF, The creative collective know for the Sundance award winning "In the Eyes of the Animal", as well as my favorite VR music video for Squarepusher  (available on samsung gear VR and cardboard), was headed to a special trail to find and digitally scan a 5000 year old tree for their VR project #treehuger!
I got to tag along and I'm not a wimp when it comes to hiking! But this was much more – we weren't prepared and nature pushed us hard. In the name of "digital art" all of us faced real fears we wouldn't make it out alive!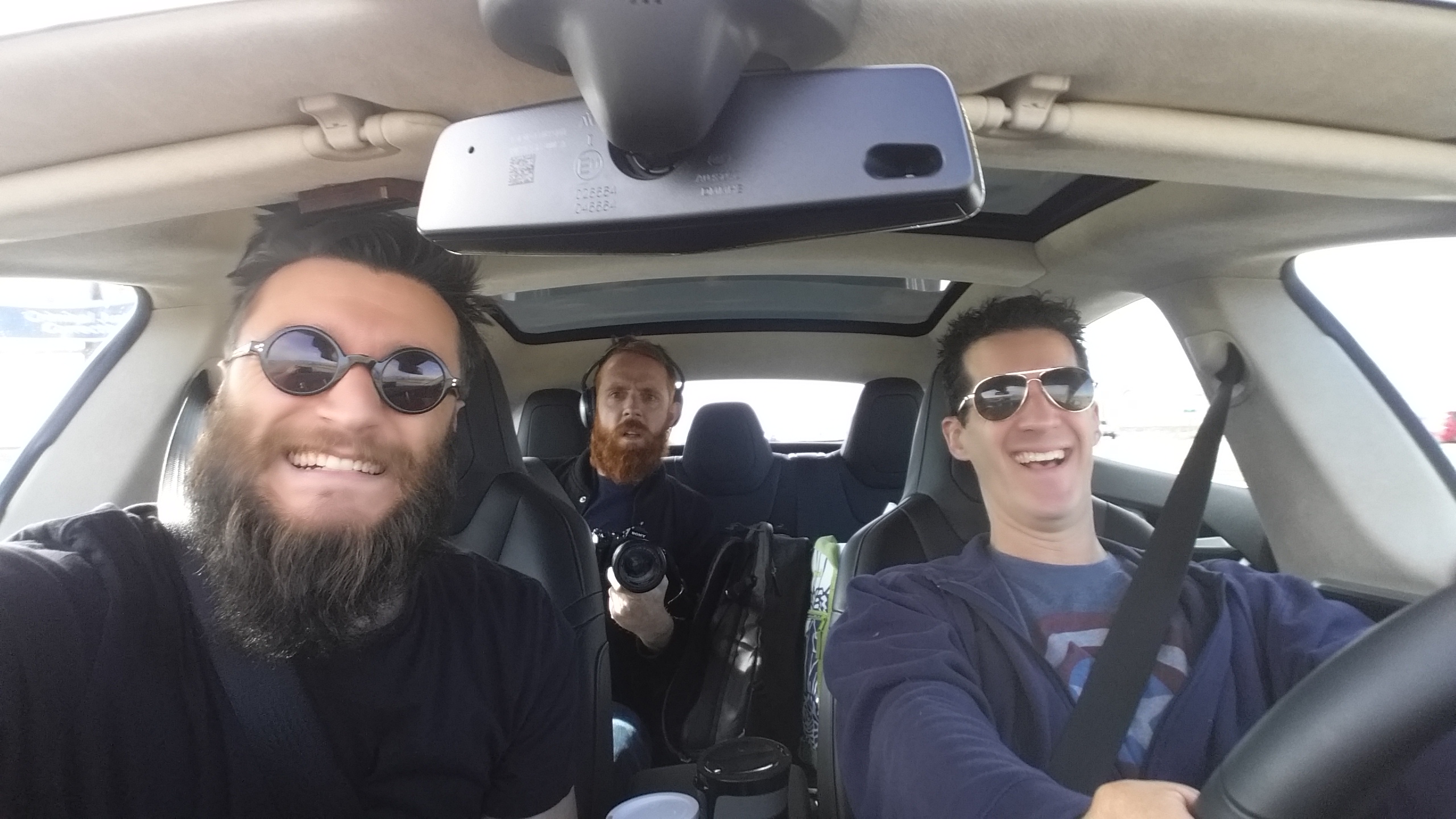 But before fear of snowy death brought is together, true passion for VR is where the journey started. If you've tried presence based VR, (That is the high end headsets coming out now from Oculus, HTC and Playstation), you learn quickly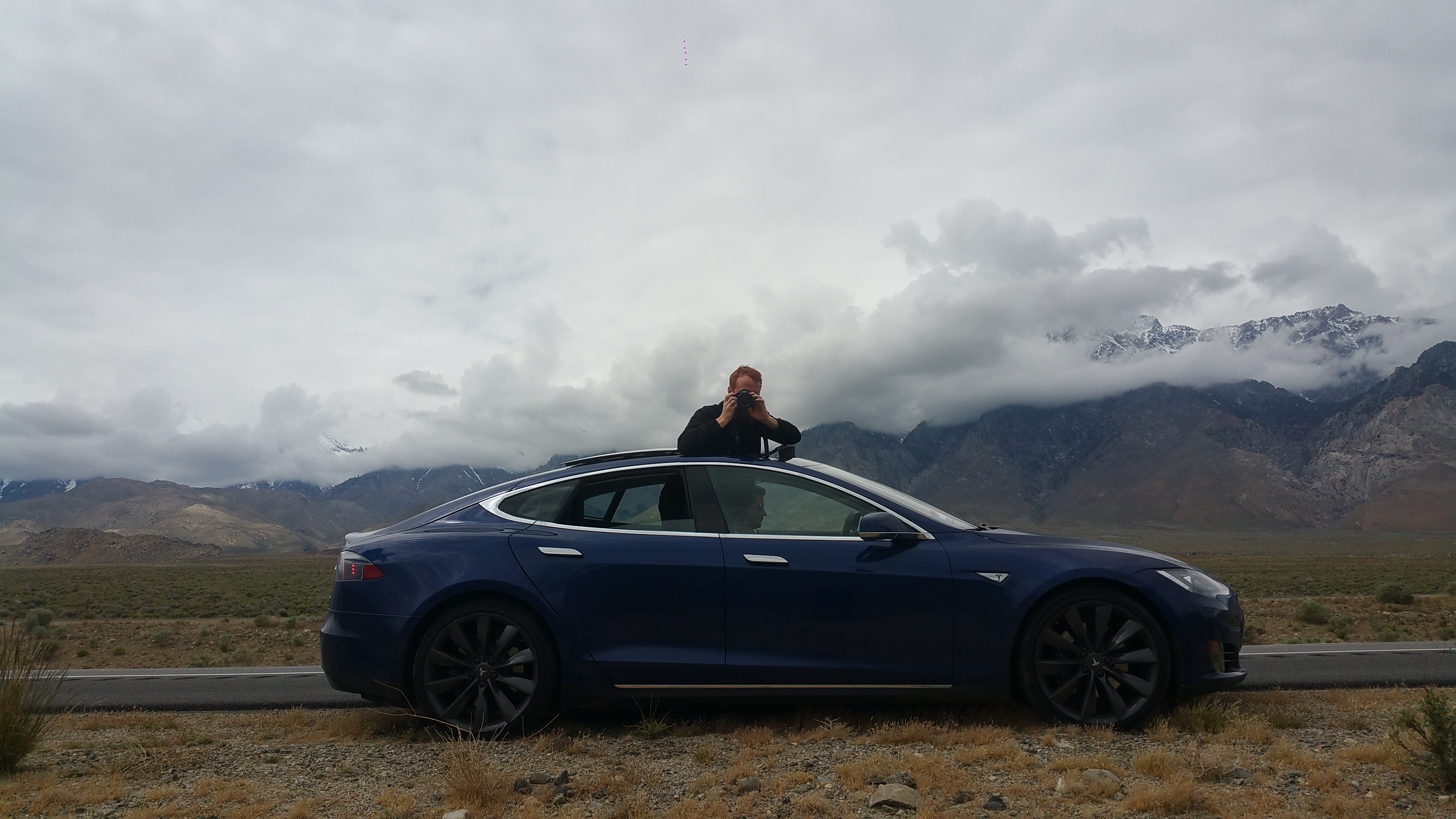 the powerful graphics and capabilities don't just make a great VR experience, they leave a lasting impact long after the headset comes off. This is what mass consumers don't yet know about high end VR – See a forest in VR, care more about nature for days after your experience.
With good intentions we hit the road on a Monday, and on the way up to the park, we were warned by several people that the road to the pines were closed for the winter. We heeded no warnings,  it was sunny and 70 where we were,  so we pushed onwards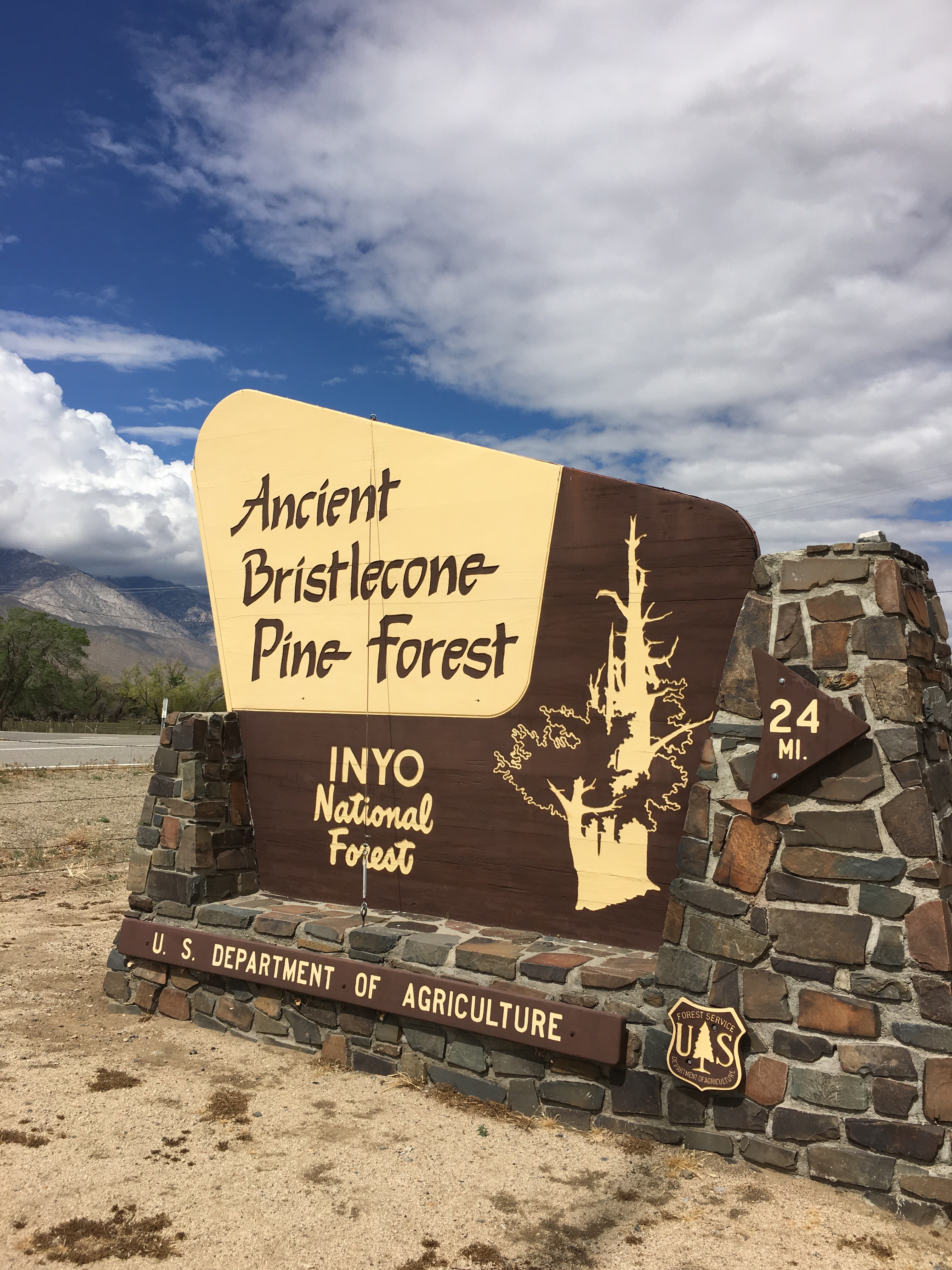 No problems getting to the Main entrance of the park, looks harmless! Sunny day…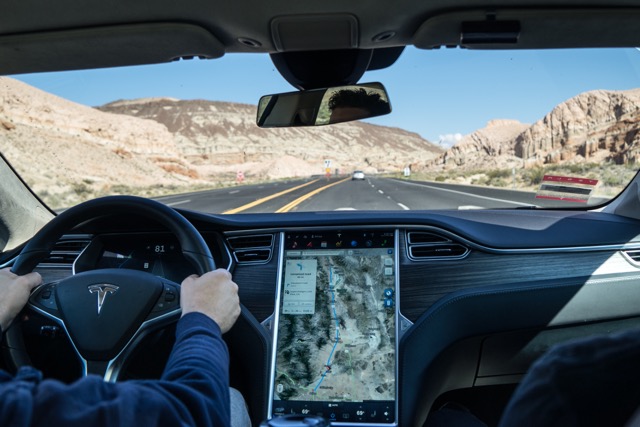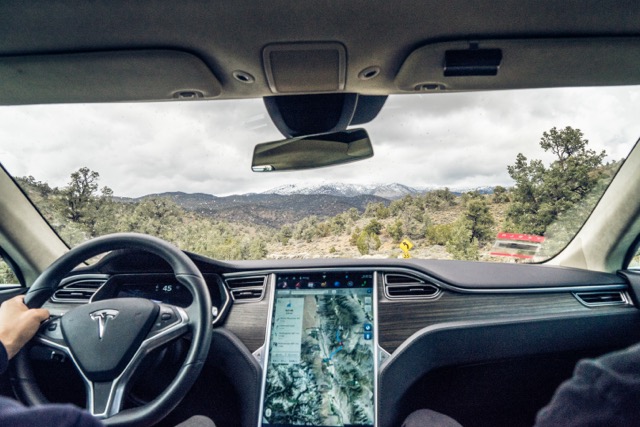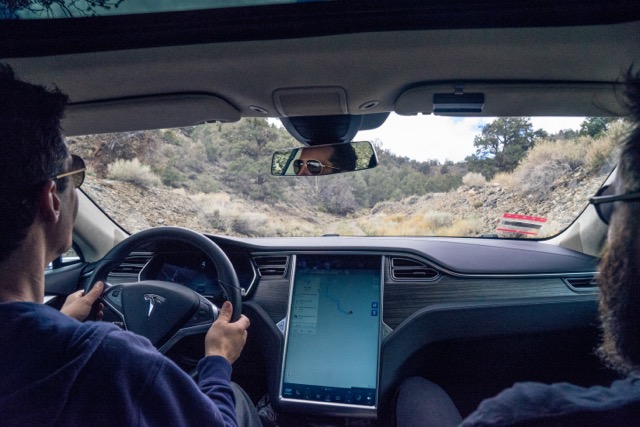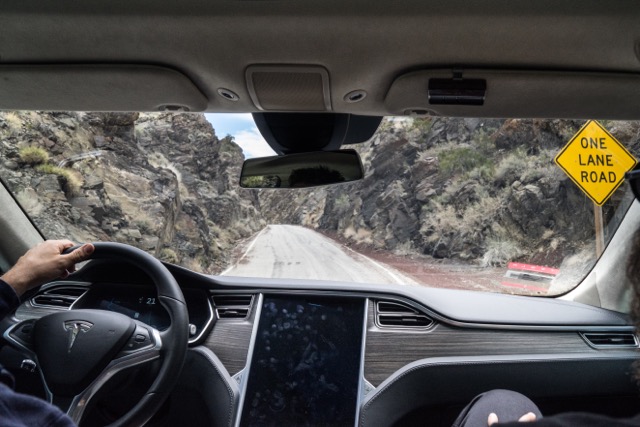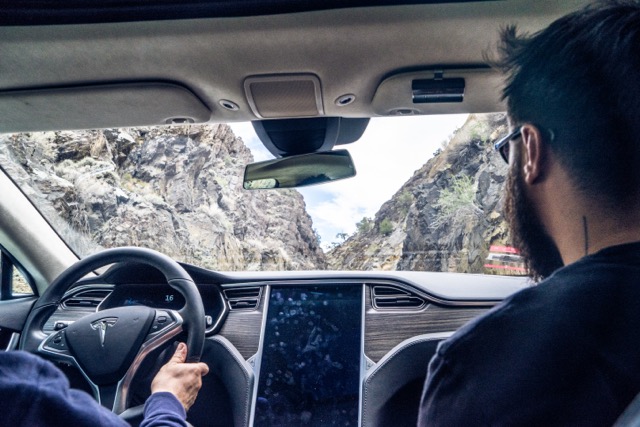 But as we got higher, we entered the
snow lines, and into those clouds. Strangely all the roads were open!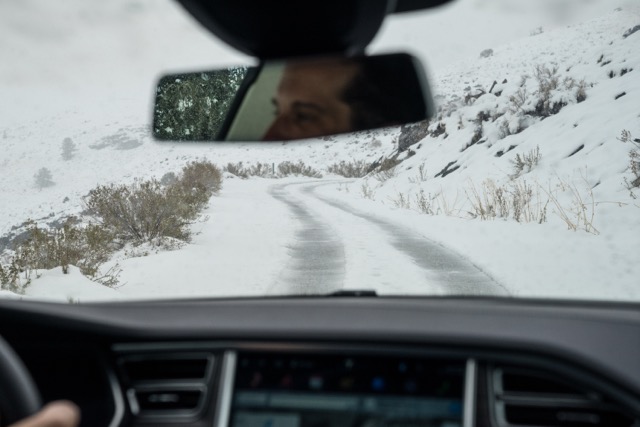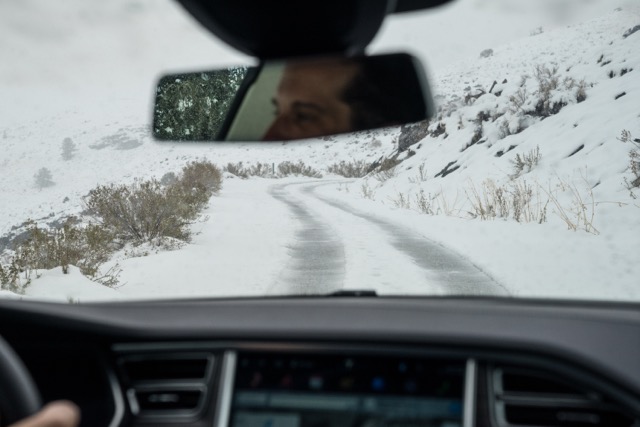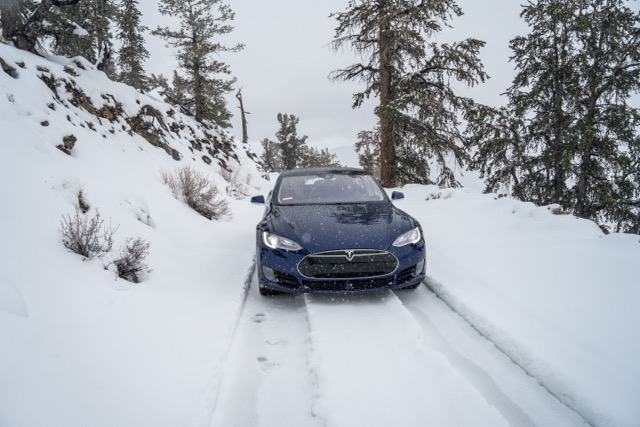 Finally, the road dropped us far above the snow line. It was getting to deep for the Tesla,  so we parked on the side of the mountain, and went about a mile on foot to the trail head.
Once we got on the path, the views were amazing!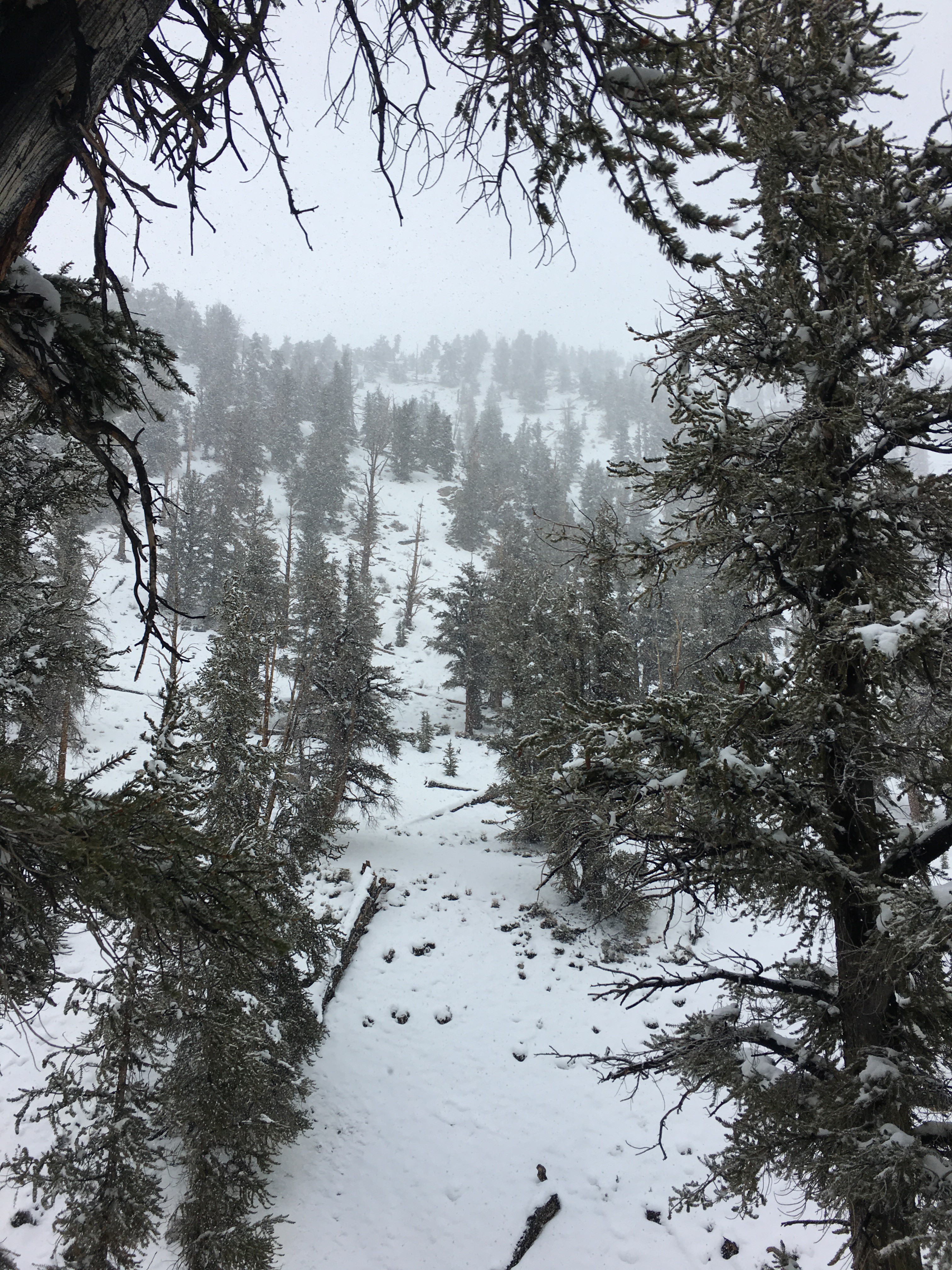 Finally we got to a peak, and could see the old pines, but you cant run the capture machine with the snow because it throws off the data scan. Barney (pictured) kept saying "its going to clear up, the sun will come out"…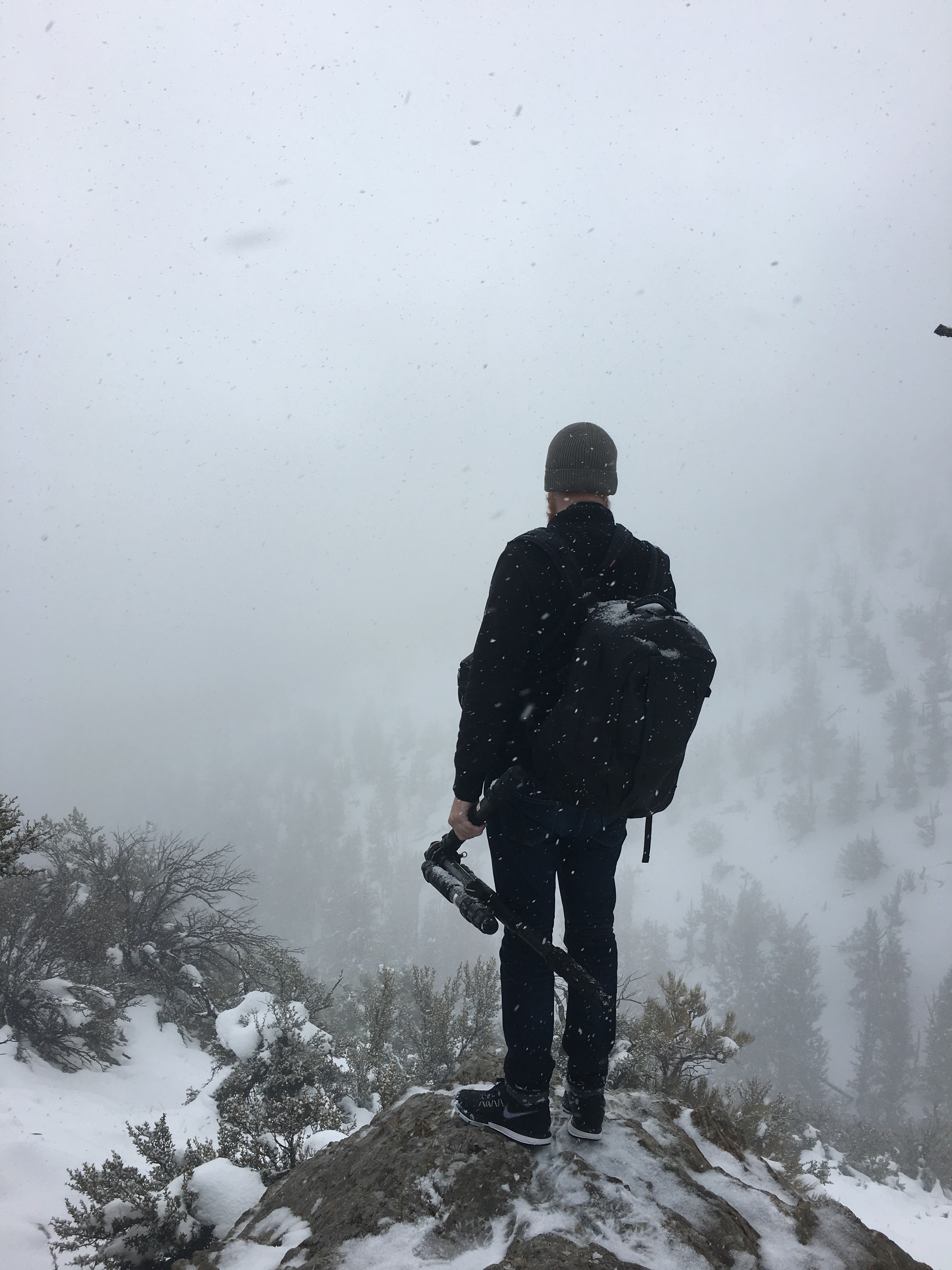 From here, no one believed it…and then it happened !Clear Skies!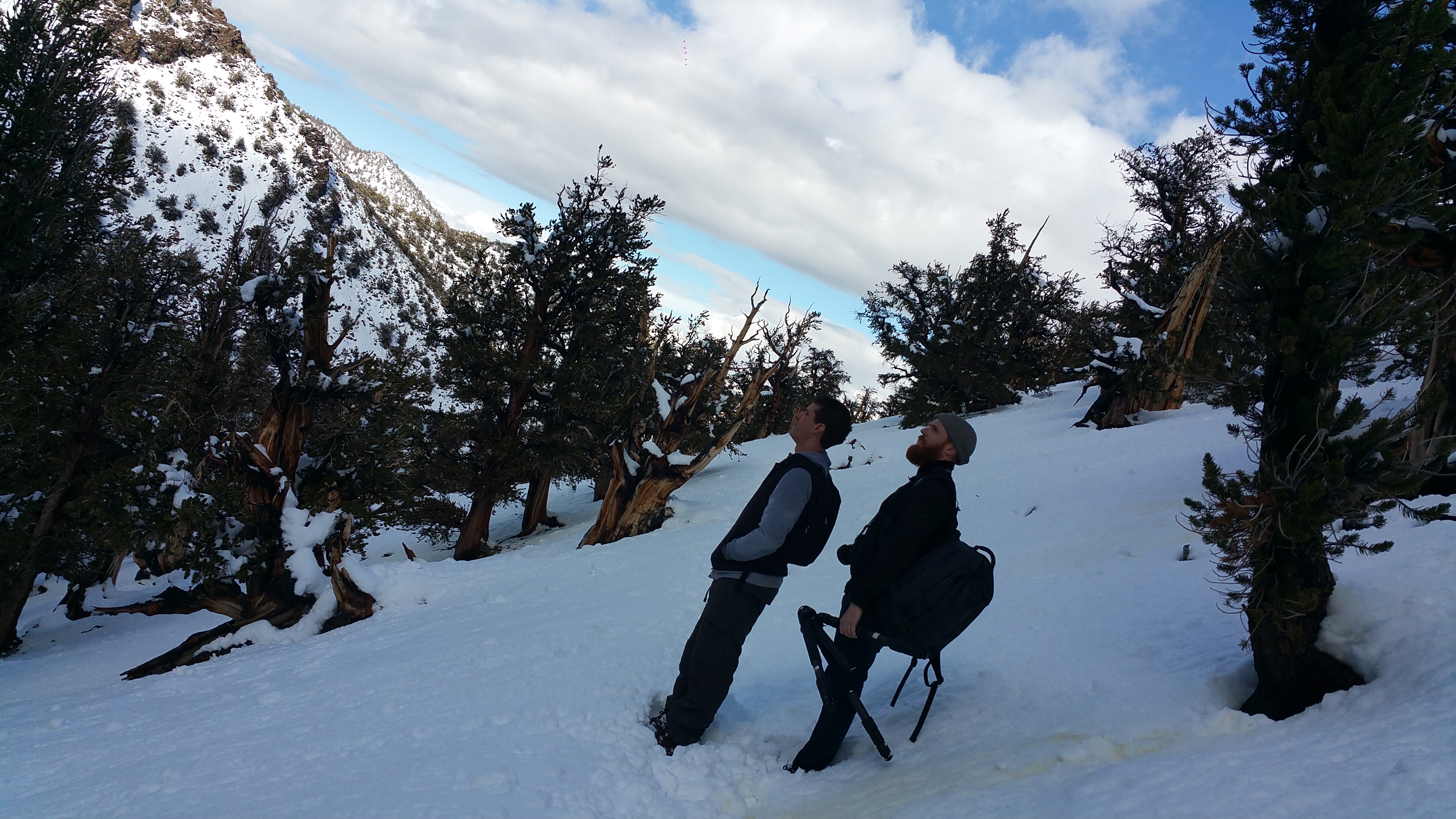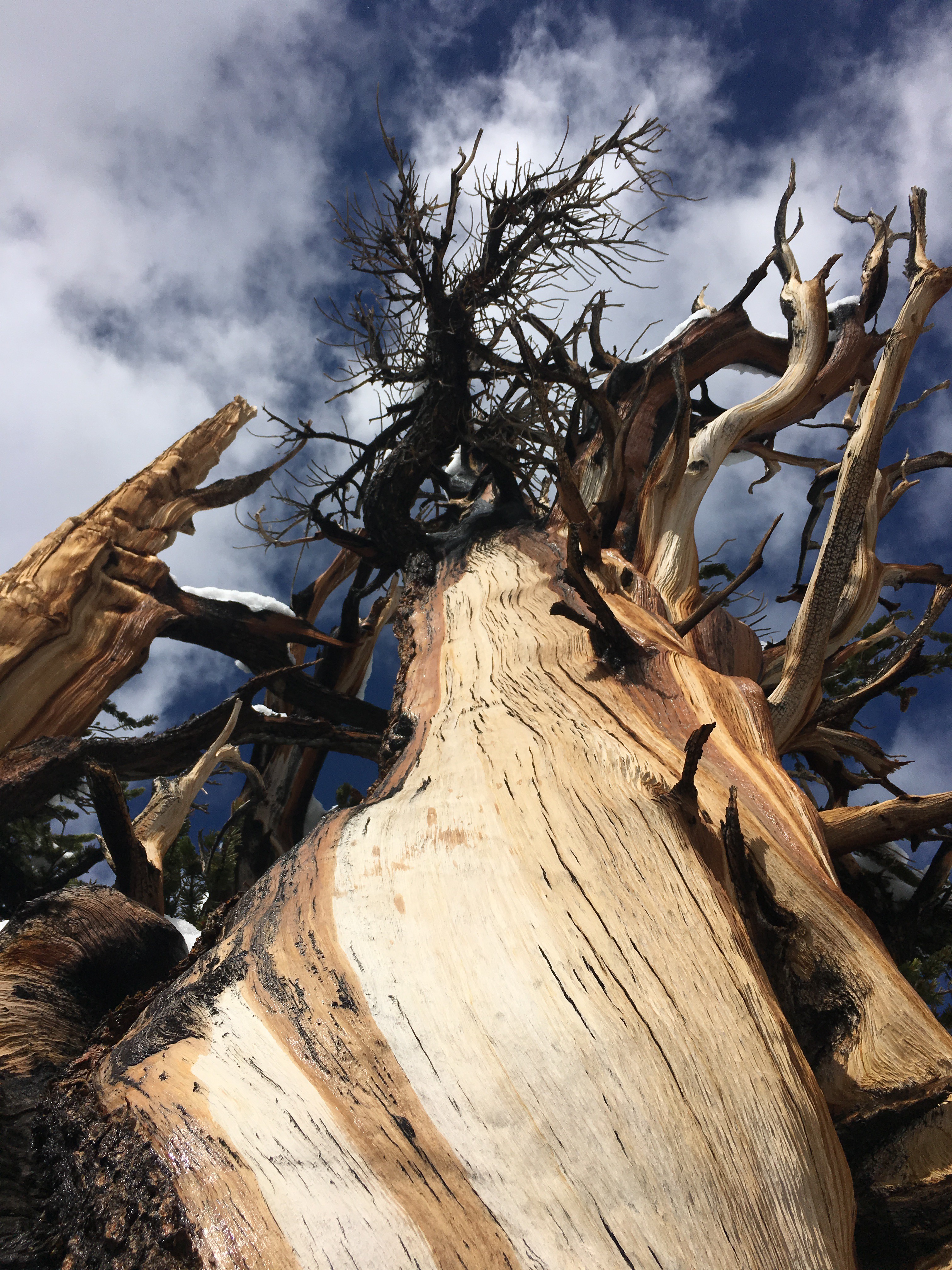 Time to scan the forest!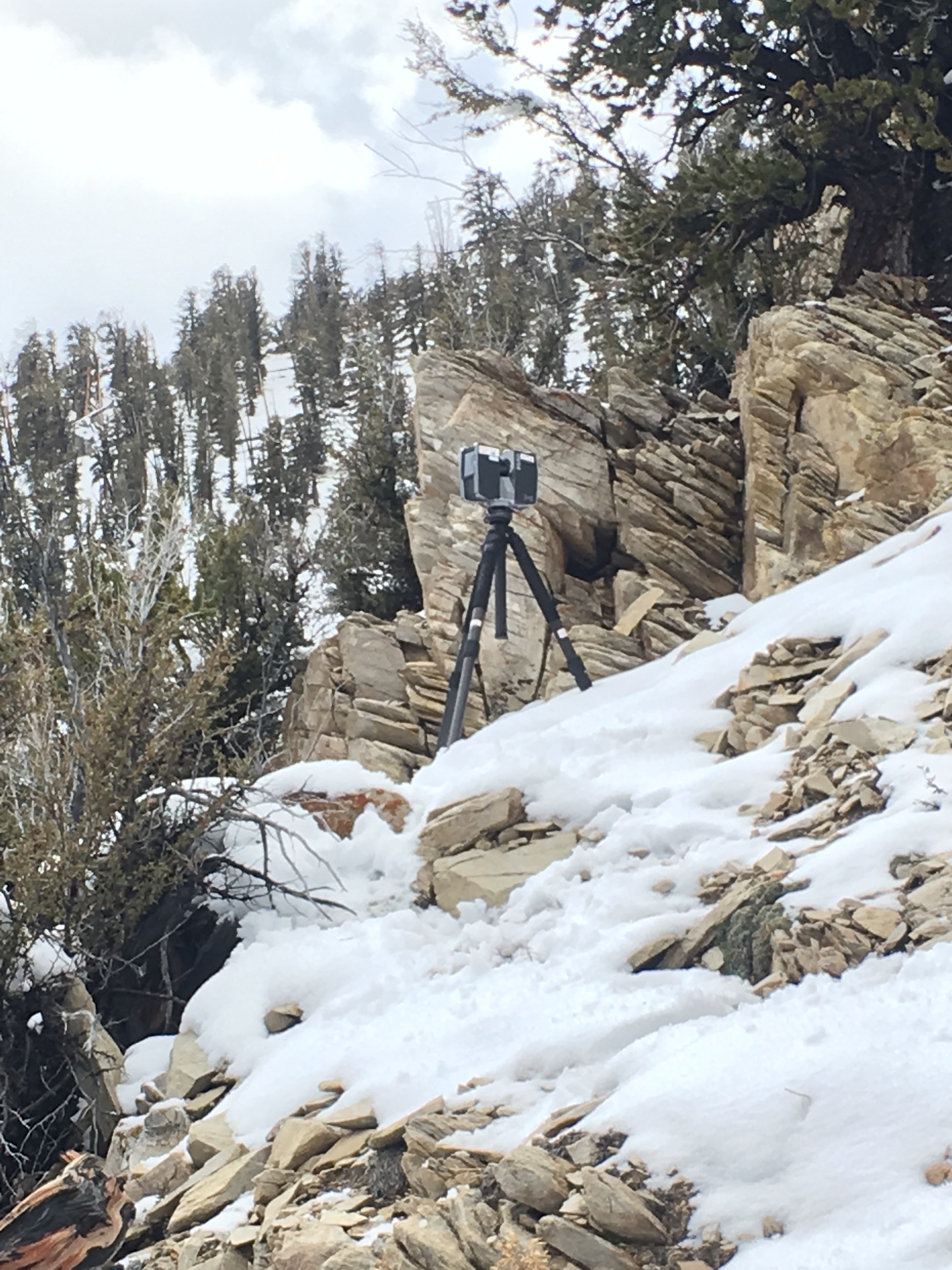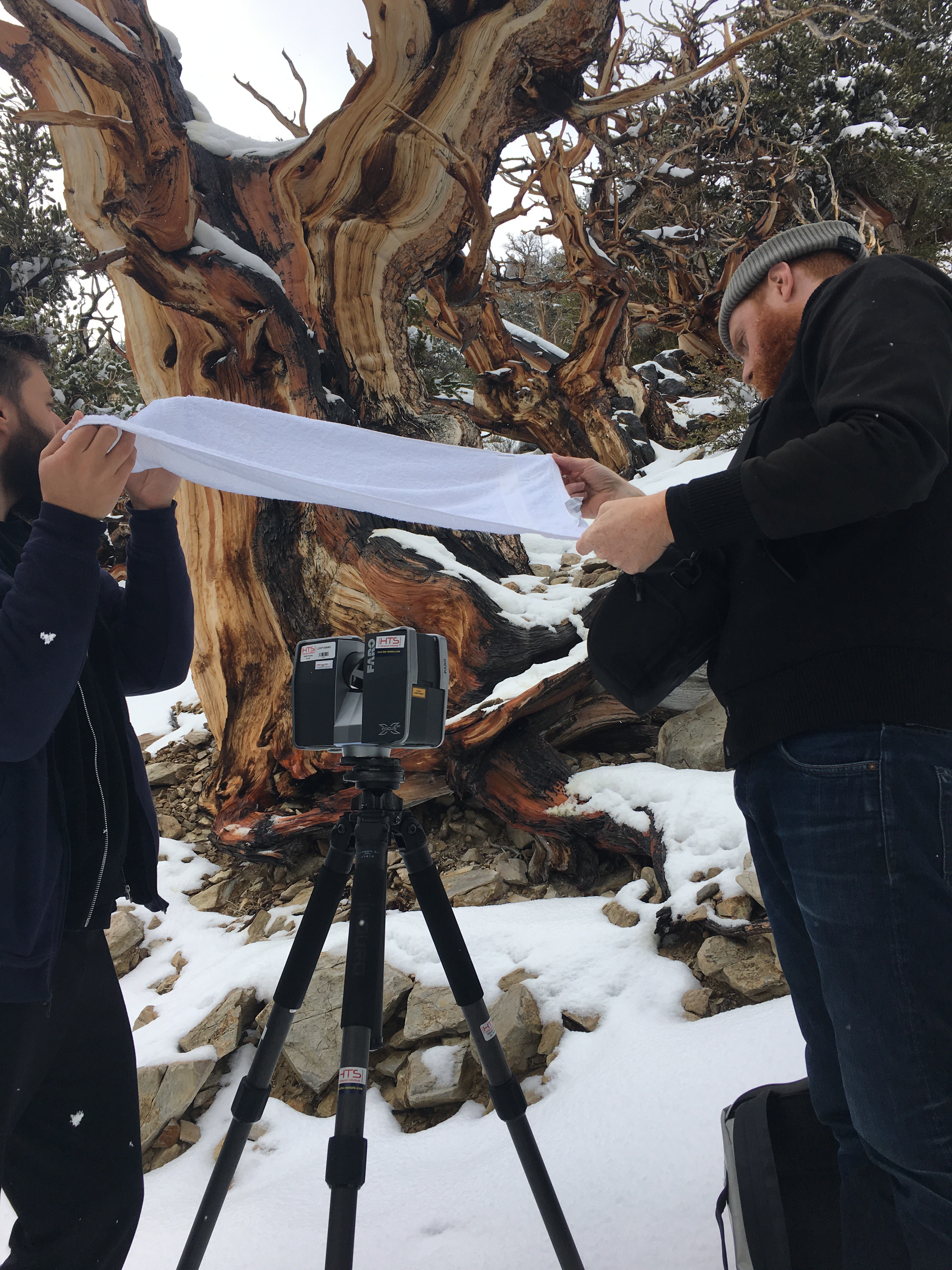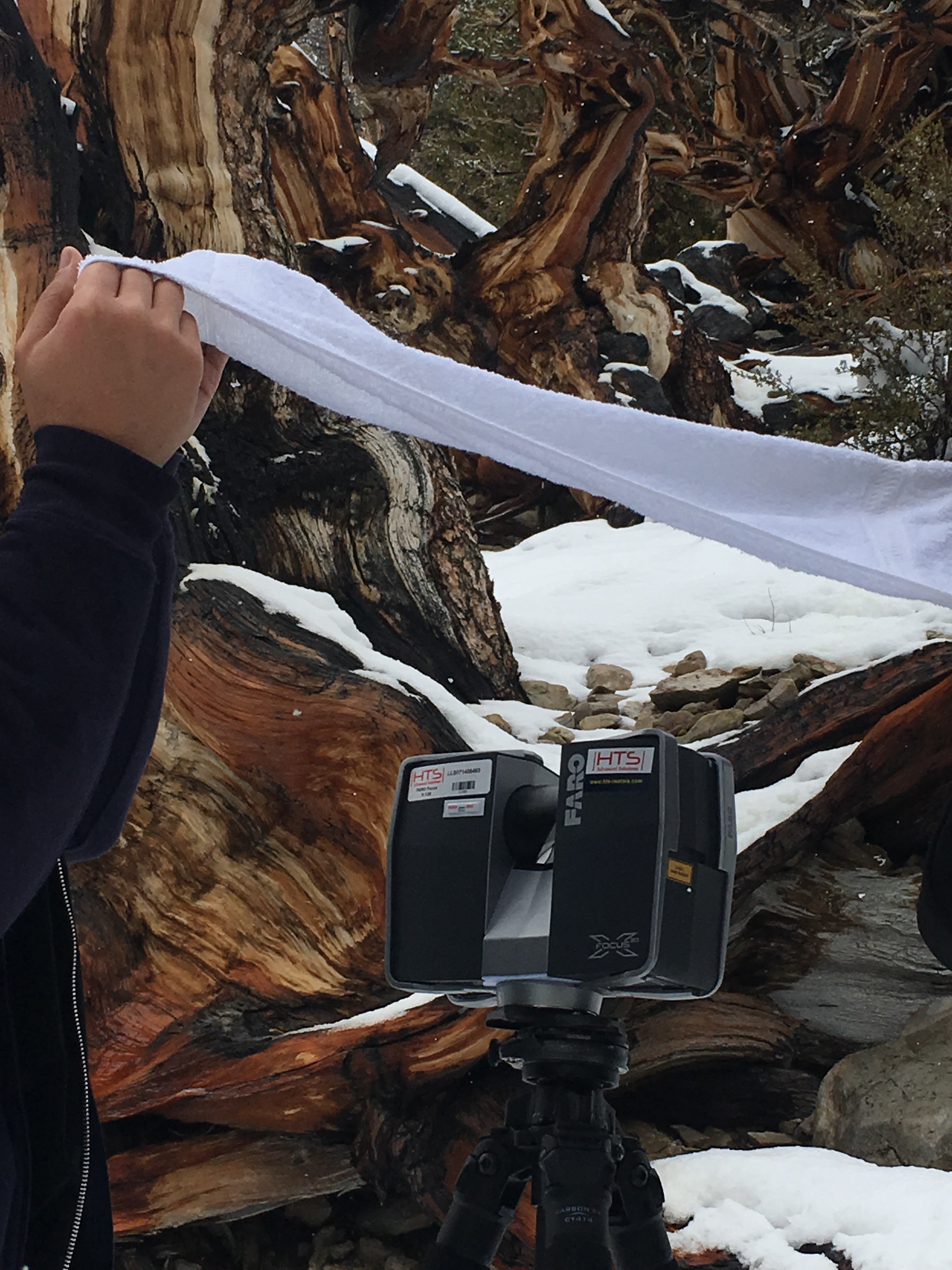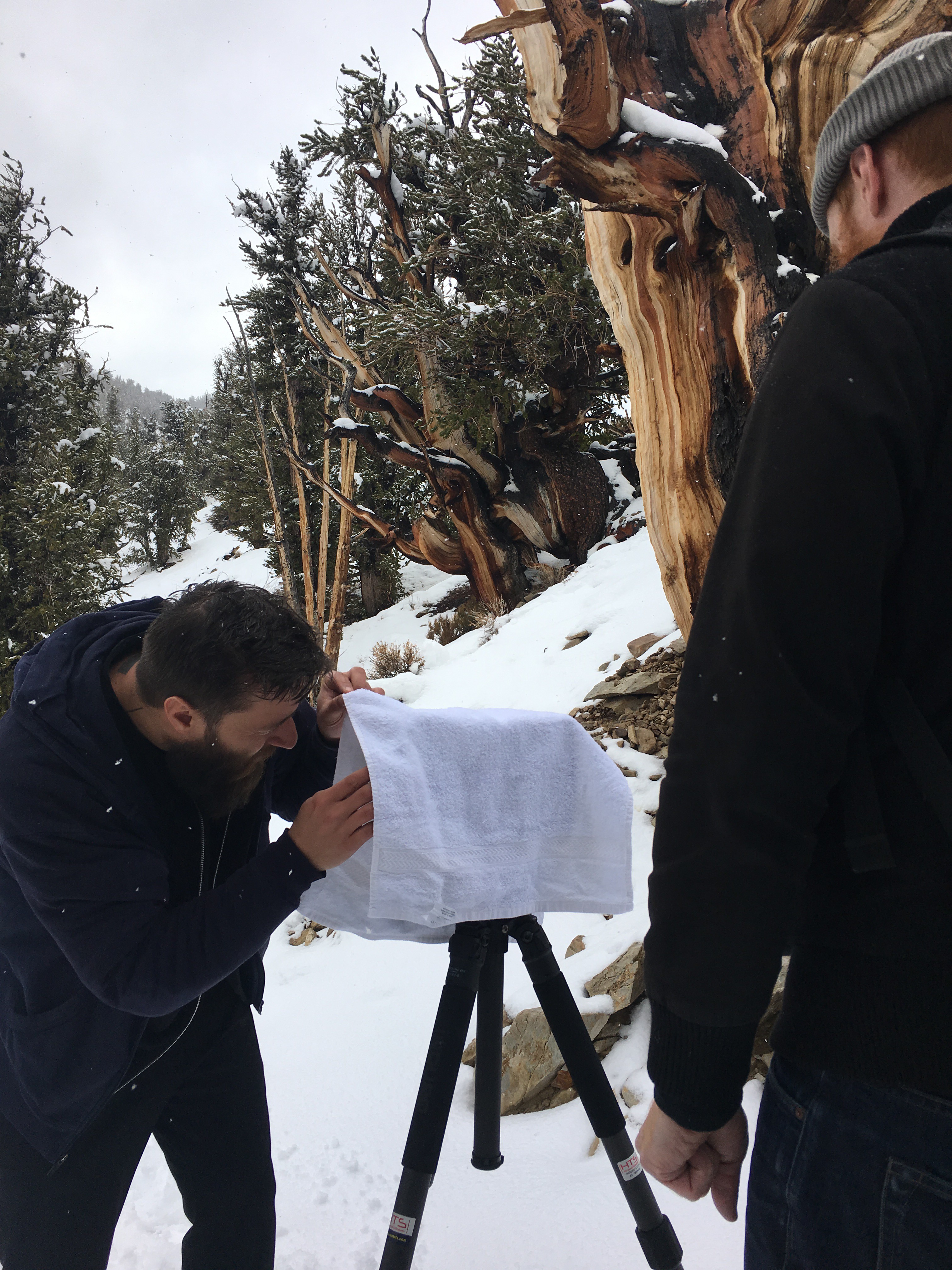 It was only about 8 minutes for a full scan, and after meticlous captures, from multiple angles, we realized it was getting late. The sun was moving behind the mountains, and the snow started again. As we set out on the loop path back, we realized we had twice as far as we thought, or almost an extra 2 miles, plus the walk back to the car.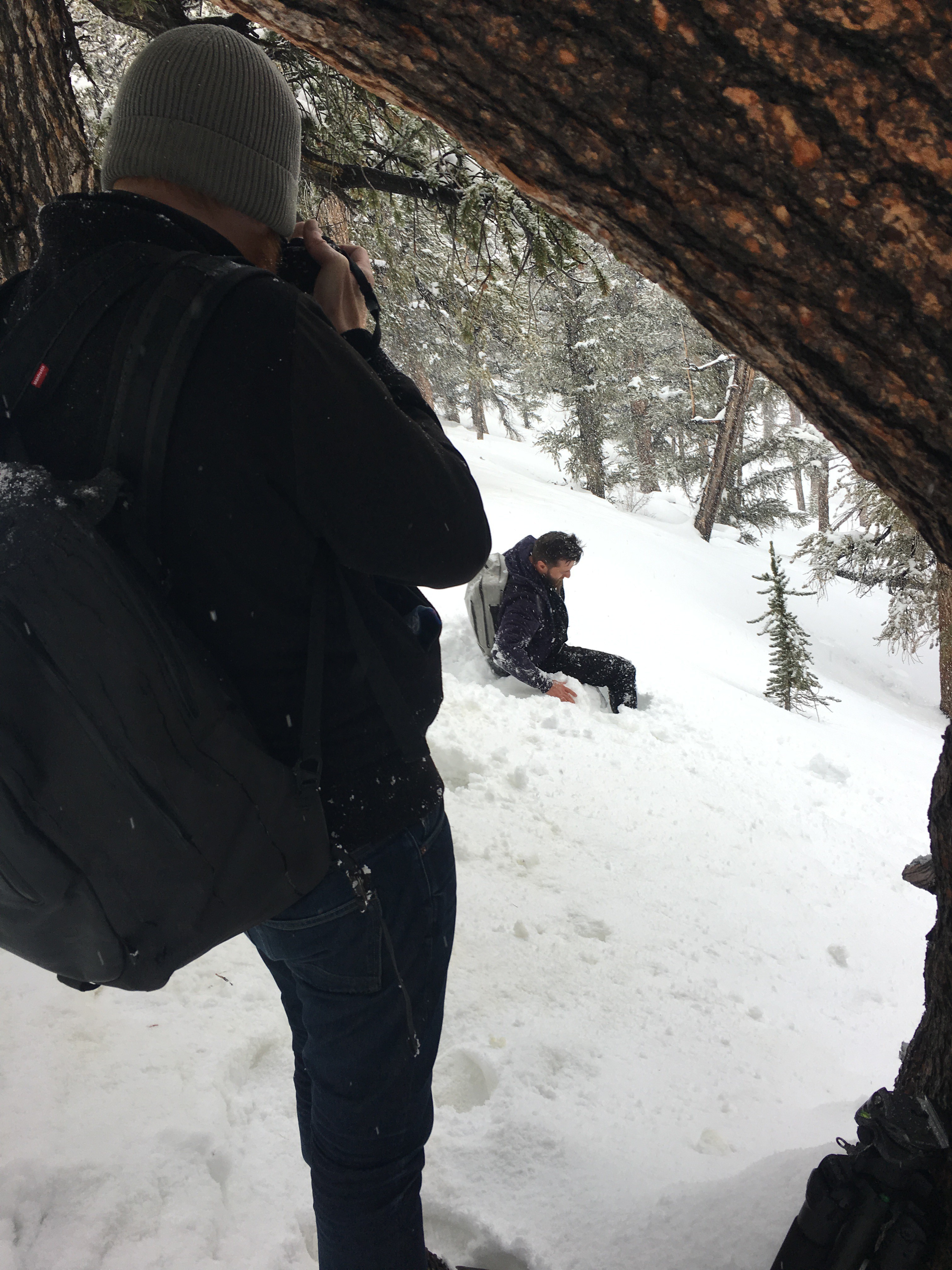 Here is where it got dicey! The snow was so deep, just moving a few steps at a time took a lot of effort. We had no snow gear on so we were soaked and cold, and now running out of energy (no water or food).
There is a reason these trees have been untouched up here o long – its rough!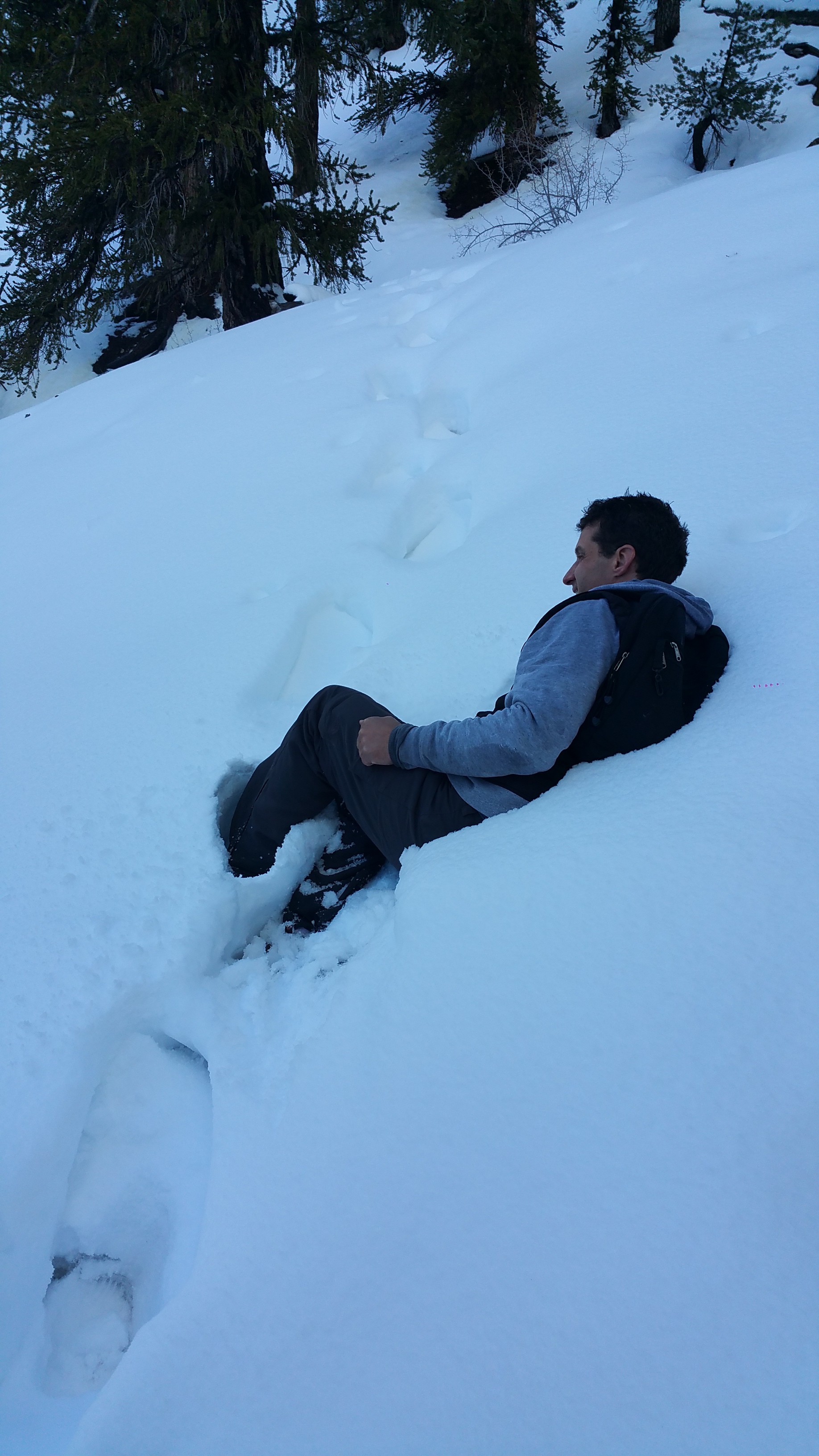 Trudging through deep snow, expelling so much effort with every step, we were at the end of our rope when we finally got out of the woods…
…then 1 mile back to the car
We had to leave Ersin at the trail entrance at this point He insisted on stopping to run a towel on his feet! To be fair he couldn't feel them, but the sun was down and we were so close. He promised to not die in the snow, but I had to get bad to the car.
But when I finally got back to the car, I collapsed and had a mini panic attack! I couldn't catch my breath! Instead of felling relived and warm, I threw up and basically passed out within minutes of getting back to the car.
Ersin made it back with warmer feet and I when I woke up we realized I got Altitude Sickness. We were at 9000 ft. Luckily the guys were able to drive most of the way home. A burger and fries later, we glided back to LA with some magic captured in the machine..
Stay tuned to see what it looks like.