One of the most popular series on this blog is my experiments with QR codes. Since my first campaign with Green Day in 2009, the use of QR codes evolved. 2010 saw the "official" explosion of smart phones and apps, and the number of innovative and user friendly QR campaigns. These factors combined to make 2010 the year QR codes moved from early adopters to mainstream social users.
CALVIN KLEIN
Great play on censorship!
http://mashable.com/2010/07/13/calvin-klein-qr-code-billboard/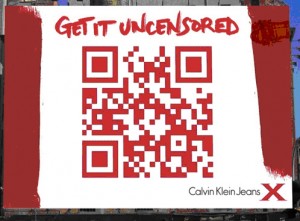 IRON MAN
http://2d-code.co.uk/iron-man-qr-code/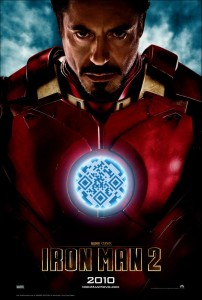 BEST BUY
They are really trying to tap into customer needs here. And as a retail technology powerhouse this makes total sense for Best Buy.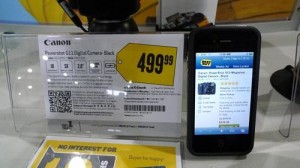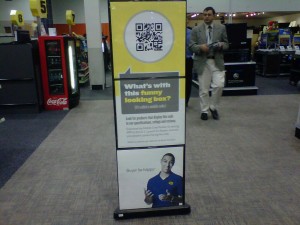 VIBE MAGAZINE COVER LINKS TO EXCLUSIVE CONTENT:
http://www.vibe.com/posts/vibe-digital-cover-jay-z
See the mobile site the VIBE QR code links to from their cover:
http://icreatenergy.com/vibe06_JayZCvr/
Even the creative nature of code presentation is becoming polished as transmedia art! While this campaign is not technially a pure QR code campaign, it shows the art of the medium:
Universal Pictures Repo Men movie sells organs via bar code scanning
You can see QR codes are happening! And this is a global trend…
But what are the results of these campaigns?
I first deployed QR codes on the green day campaign for 21st century breakdown in 2009 and while it was cutting edge at the time, the results showed a very small with a low number of users activating the code. So I'm out to be innovative in 2011, but also to show the goods worked!
Metrics and benchmarks are new territory for QR Code campaigns. 2011 will be the year of both, with enough adoption for the numbers to justify the expense and targeting.
Ill have more to share in 2011, with at least 2 new QR projects kicking off before the summer!