Nokia is a close second to apple when it comes to gadget lust. They seem to pump phones out so fast and there is always a new model that seems to challenge convention. Bad ass, like a mac, yet uniquely "Nokia".
And performance wise they score – GREAT battery life, and usually better than aveage reception.
From a US perspective, they don't get enough respect. The next series of posts will examine Nokia's newest designs, music capabilities, and potential role in the future of the business of music.
It was the 6800 in 2003 that first hipped me to the fact nokia was trying to innovate outside the box!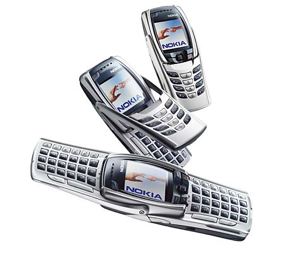 Such a simple design – a small functional Nokia "candy" bar style, but access to full keyboard when needed. Great engineering to solution!
Nokia made video a focal point of their designs very early. This thing flipped my mind when it came out 3 years ago. Definitely pushing limits of a phone/camera combo.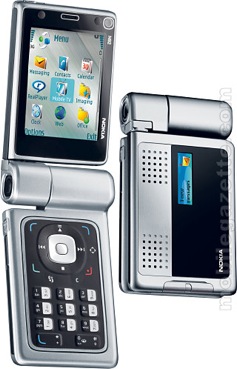 And this n90 never got the repsect in the US for beautiful design of a music phone.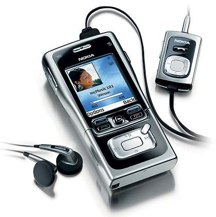 Next up my look at the 5800 – the first nokia touch screen phone / music device: