Start with an amazing new album from Mastodon (out 03.24.09)
Get a team of people to run Mastadon's site who LOVE the band and LOVE the fans
Create an amazing direct to fan piece that ties directly into the concept of the album
Get Paul Romano to help design it 🙂
Make a kick as web site that contains the experience of the package and the album!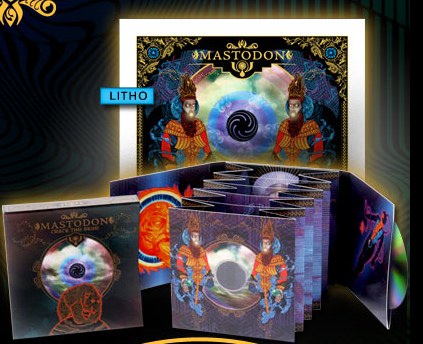 I'm so excited to work on stuff like this every day. Something special is happening with this band, and getting to make their web store, a special fan piece, and their site, all tie to the concept of the music is a dream – and we're almost sold out of all of the special pieces 5 weeks before street date!
Check out Pitchforks review "Mastodon LP Gets Release Date, Badass Special Edition"
Pre-order the package here
Check out the Cracke the sky experience site here (ok it takes awhile to load, but we decided to sacrifice load time to give fans something they could feel!!)